Carpentry in Houston, Texas
Infinite Designs has been enhancing Houston, Texas homes with the classic beauty of quality carpentry work since 2014. Adding custom woodwork anywhere in your Houston home is an investment that will pay off almost immediately.
---
Call for a FREE Quote
---
Adding Houston custom interior trim work to your home can make a big impact. Functional woodworking, like Houston baseboards or Houston window frames, adds a subtle yet imposing presence when they are custom built and installed by Infinite Designs. Adding decorative woodworking details, like Houston wainscoting or Houston ceiling panels adds class and visual impact to any room in your Houston home.
Trusted Houston Carpenter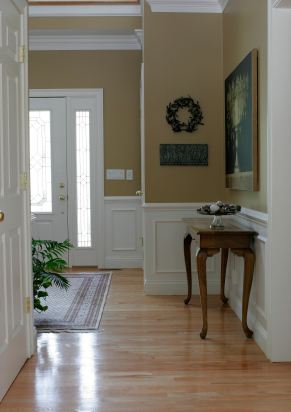 Infinite Designs has extensive experience with adding beautiful wood accents to Houston homes. We install wainscoting, baseboards and trim, interior doors and much more. If you want to update the look of your house, adding wainscoting or chair rail adds instant elegance. Call (832) 219-6788 to speak with our experienced Houston carpenters.
Quality Houston Carpenter
Infinite Designs's custom woodworking will add that touch of elegance you've envisioned. Infinite Designs's experienced Houston carpenters use quality hardwood for all finish carpentry projects, such as cabinets, shelving, wood trim or wainscoting. We will stain or paint all woodwork to your specifications.
Skilled Carpentry in Houston
Infinite Designs will take care to protect all of your home's surfaces during construction and installation. We leave your home clean and clear of all project waste. Whether you're looking to increase your functional space, add storage capacity or decorative woodworking touches to your home, Infinite Designs will skillfully create products that will enhance the function and beauty your home.
---
Call for FREE Carpentry Quote
---
WHAT CUSTOMERS ARE SAYING:
5★★★★★ - "We found a great professional to complete our bathtub to shower conversion after two previous disasters with contractors. Thank you, Alex, Nadia, and John for a job well done!"

Terri, Bathroom Remodeling in Houston, TX

2018-05-14

5★★★★★ - "I needed a deck re-built, boards replaced and needed a darn good carpenter. Alex and his team did a great job, fast and fair and when finished it looked brand new. They were tidy and cleaned everything up, always on time and finished the job when promised. Highly recommend them for the work at your house."

Bob in Howellville, TX

2020-08-19

5★★★★★ - "Alex and Nadia and Franco are very professional and polite and built my shed quickly and solidly. They had to work with our existing little pavilion which was a little wonky, but it turned out exactly how I pictured it. They arrived at the time they said and finished the project in less time than I expected. Great to work with!"

Susie C., Carpentry in Aliana, TX

2019-10-21

5★★★★★ - "Alex showed up on time, supervised his workers, did excellent workmanship, was willing to listen to what we wanted, & quoted a very reasonable price. Personally, he treated us like family & would give his opinion about designs & colors when other workers would have said: "it's up to you". His wife Nadia went out of her way to help us; for example, she met us at the tile place with her 4 kids because we were having trouble picking out the granite & she came immediately when we had concerns about the wallpaper. We hired them to remodel our master bath, but their work was so outstanding, we added MANY other projects. We interviewed 4 companies & highly recommend Alex."

Terry & Fred Felcman in Rosenberg, TX

2021-10-05

5★★★★★ - "Alex, Nadia, and their team were great to work with! They were very friendly and extremely professional throughout our entire shower remodel. We were very particular about them following certain procedures to make us feel safe in our home during this Covid time period, and they were very respectful of our wishes. Our work was done in the time they quoted and we love the end product! We would highly recommend Infinite Designs for your work! We will definitely be hiring them for additional projects in our home."

Kathy in Katy, TX

2020-10-22

5★★★★★ - "Alex and his team are so awesome! The shower remodeled in my home was professionally done and absolutely beautiful. Alex is very "hands on" and detail-oriented. His responsiveness to my needs has been phenomenal. I will definitely use Infinite Designs again and encourage you to do so as well."

Ms Sheila in Richmond, TX

2020-07-13

5★★★★★ - "Alex and Nadia were wonderful to work with. They did almost an entire house renovation for us including new texture and paint on walls and ceilings, installation of all new floor (tile and carpet), wall removal, kitchen remodel, custom bathroom vanity, custom mudroom bench, installation of new windows and sliding doors, refinishing banister, painting and installing all-new doors, demo of old and installation of new patio cover and more. They were very professional and kept us updated every step of the way. We appreciated their communication, dedication and drive throughout the whole process. They were fun to work with and they did an excellent job."

Lindsay J., Remodeling Services in Sugar Land, TX

2019-10-21

5★★★★★ - "Alex did a great job building a gorgeous wainscoting, adding so much character to what it used to be a boring grey wall."

Michele C, Painting in Pearland, TX

2019-01-11

5★★★★★ - "I called to have my bathroom wall done. Alex told me it would take two days. He came and did the job in one day and did a great job. The bathroom looks great and my family loves it.Very professional and did a great job from beginning to end. I will use them again on my next remodeling project."

Consuelo, Bathroom Remodeling in Rosenberg, TX

2018-12-17

5★★★★★ - "Alex and Nadia and Franco are very professional and polite and built my shed quickly and solidly. They had to work with our existing little pavillion which was a little wonky, but it turned out exactly how I pictured it. They arrived at the time they said, and finished the project in less time than I expected. Great to work with!"

Susie, Shed Building in Richmond, TX

2018-06-06

5★★★★★ - "Alex did a wonderful job, we hired him to paint my sons room and ended up painting the entire indoor of our home. Thank you Alex for your excellent service."

Karen, Painting in Richmond, TX

5★★★★★ - "Mr. Alex and Nadia have been super polite and professional , their quick response is so great!! They installed a bathroom cabinet and the hardware for our kitchen cabinets and they look amazing !!! I will definitely hire them again for our next project!!!!"

C. Rodriguez in Rosenberg, TX

5★★★★★ - "They sanded some marble in my shower. Did a perfect job. Looks great. The gold from the shower door had stained the marble. They got it all out!"

Dorothy in Katy, TX

5★★★★★ - "Alex and Nadia from infinite designs are the real deal. Easy to work with, professional and responsive. Highly recommend this company!"

Diane

5★★★★★ - "My husband and i hired infinite designs for our bathroom and kitchen renovation. Alex did a great job at explaining each step of the renovation and everything was done at a timely manner. Our friends and family are absolutely amazed by the change of our home. We highly recommend Infinite designs. Thank you Alex for the great work."

Anonymous, Bathroom and Kitchen Remodeling in Katy, TX

2017-01-23
---
Call for FREE Carpentry Quote
---